And How I Found The Courage to Be Healthy
When I think of the word "courage", the first thing that pops into my mind is a firefighter pulling someone out of a burning building, or a person who grew up in poverty exerting a miraculous strength of will to do what they need to do to live a life full of abundance.
"Losing weight" or "getting healthy" are not the first things I think of when I hear the word courage. And yet, my journey of accomplishing those exact two things – and most importantly, the path of staying there to claim and live in the body size that is the best expression of me in this lifetime – has been the most courageous thing I've ever done.
It's 1999 and I'm 4 years out of a very expensive college degree granting me the title of Dance Educator, accredited by my fancy NYU Bachelor of Science letters. I was 26. My dream was to perform on Broadway and I was deep in the pursuit of getting there.
There were quite a few wins among the scores of rejections during that time. But what caused me to quit and walk away from pursuing the one thing I was most passionate about –the thing I had dreamed of since childhood– was something that had been causing me pain and struggle for years – an eating disorder.
The day I put a tight little leotard on my body was the day I became obsessed about being thin.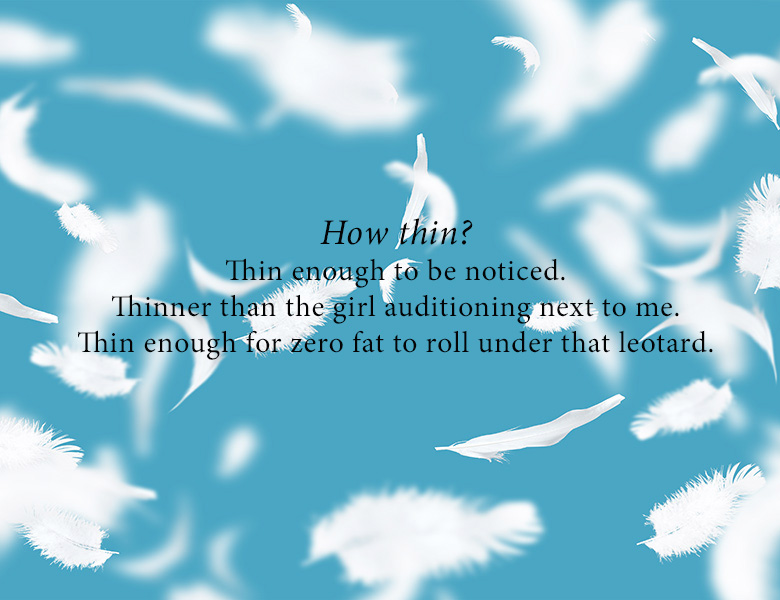 The quest for this undefinable pursuit produced an obsession with every morsel of food I put in my body.  I analyzed the calories, squabbled with myself over the carb-fat-protein balance in any given meal, and even created charts all over my refrigerator to make sure I was measuring at least four different scientific criteria at any given time to eat as perfectly as humanly possible.
Yes, it was maddening, but that's not even the most interesting part.
The much more enthralling part to this story is that all of that mental energy for intense nutritional analysis flew out the window the minute I was triggered into a binge eating episode. Trying to control every calorie I ate during the day didn't do squat to overcome the massive amounts of chocolate covered donuts and chipwiches I was stuffing in my face at night.
The enormous effort I put into being in control of my food most of the time was perfectly equal to the complete lack of control I had the rest of the time. This truly insane cycle of analyzing – planning – control during the day, and complete loss of control just hours later, went on for about 12 years.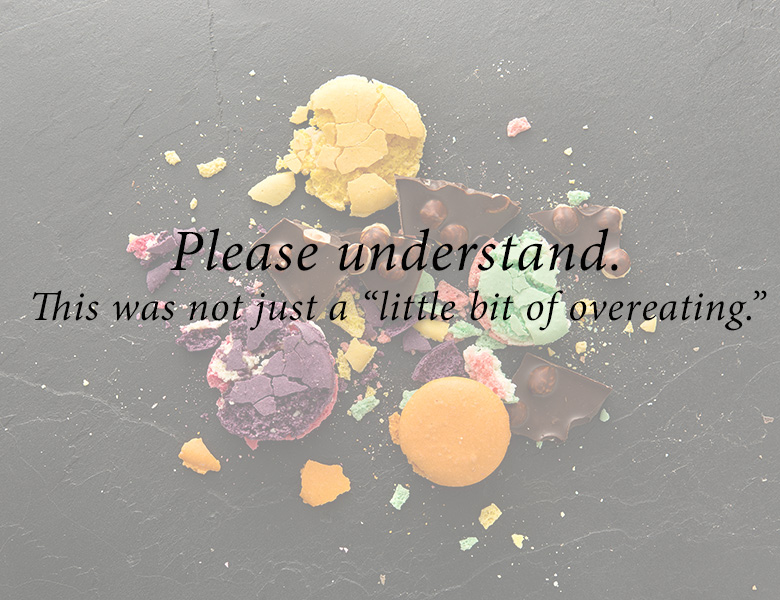 This was binge eating, now labeled as Binge Eating Disorder or BED. There is one major factor that separates binge eating from overeating: compulsion.