How to Stop Chasing the Transactional and Create a Life of Exponential Wealth
A Conversation with David Couch, CEO of Blue Ridge Companies; Owner of Summerfield Farms
Last week, Dusty Staub, best selling author of The 7 Acts of Courage, spoke with David Couch about servant leadership, leading with integrity, and consciously creating a legacy.
This is their conversation…
Dusty: Thank you for speaking with me, David. Let's start by telling our readers a bit about you and your service in the world.
David: I am a father, husband, philanthropist, real estate developer and a farmer.  My service to the world at this point in my life is mostly as a philanthropist.  I am a servant-leader who also functions as a coach, psychologist, mentor, motivator, supporter and one with whom to celebrate other's successes.
I also work as a friendly life strategist/deal support person–offering guidance to help friends and, at times, random contacts in the creation of the life they want.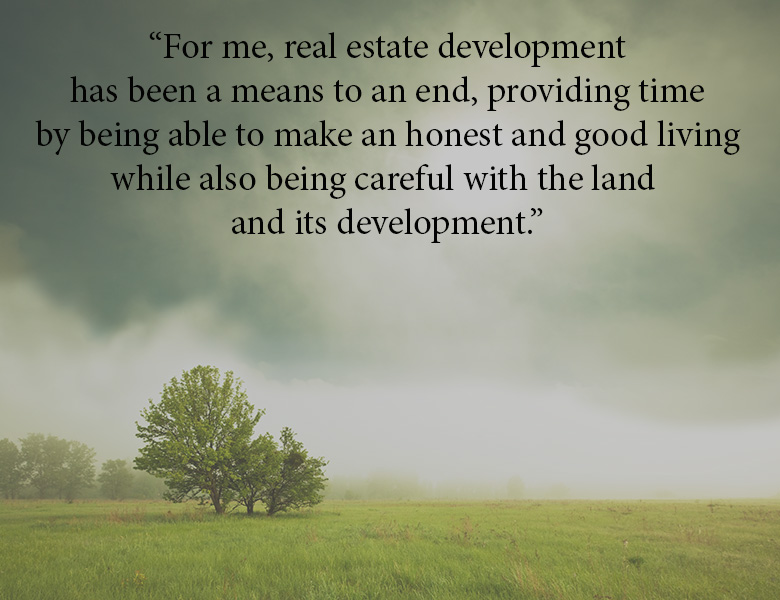 Being a farmer is really just a more organic version of being a real estate developer; both can do good or harm to the land and community around them. Either of these roles can, if stewardship is kept in mind, provide tremendous goodness and value.  My focus now is on how to create greater value by doing what is right for the land as well as for people. After all, the blessing of being a philanthropist is God's reward for sharing and spreading His blessings.
We all have within us the ability and opportunity to become philanthropists, and it is our responsibility to broadcast our respective gifts, like casting seed into the fertile soil of the world.  The farmer and the developer roles provide a four-fold opportunity to do well by people, community, land and nature.  
Dusty: Whose legacy has touched your life and inspired you?
David: There are more than fifty different philanthropists/mentors who have touched my life.  One, who stands out as a catalyst for me, was someone who gave of his heart, soul, time and his immense emotional intelligence.  Joe Ehrmann is his name.
Joe is a former professional football player. (Featured in a must-read about his life… Season of Life by Jeffery Marx).  Joe had many opportunities to do incredible things with his great athletic ability, and economic success.  What he chose to do was help mentor young women and men to be of service in the world.
Joe's statement of purpose was so inspiring I borrowed it with his permission.  It is, "I coach to help boys become men of empathy and integrity who will lead, be responsible and change the world for good." 
I have modified it slightly from helping young men, to helping people. It is a timeless statement of purpose and true value creation in this world.