Living a Life of Continuous Value
By Robert E. Staub, Best selling author of The 7 Acts of Courage
The poet Rainer Maria Rilke created a powerful legacy for all those who read his poems.  He celebrated being alive and being connected to nature, and to life itself.  His quote above, just one line of text, is a gift if you let it resonate deeply within you.
What would it be like if you were to pause just a little, every day, to ponder the deep intelligence of the earth and the steady rhythm of nature?  If you surrendered more to the living moment you would experience being both "rooted" and connected to something greater, while also being able to "rise up" to feeling more alive and whole.
It is never too soon to be thinking about your legacy, your contributions to the world.
A great way to sharpen your thoughts is to consider the following questions: What will you leave behind you when you exit your life? What will your life have meant to the world around you?  What will you have stood for and what will you have created of your one, special, unique life? 
It may sound paradoxical but taking the time to think about your legacy and what you will leave behind you when you die is an excellent way to live more fully, completely and abundantly NOW.  Most people avoid thinking about their death and many live as if they will never die. This is foolish and wasteful.
By acknowledging and facing the prospect of death, you can choose to make even better use of the limited time you have here on Earth, and to be more fully present with your experience of being alive. After all…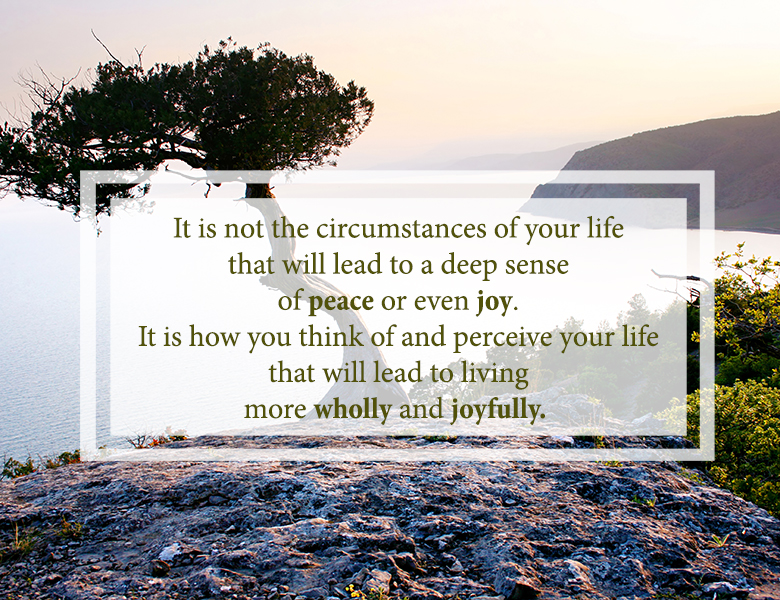 It is the content of your mind and how you direct your internal dialogue that determines how much peace you can generate, allowing your heart-centered presence to simultaneously gift others.
Heart opens to "what is," thus experiencing the full range of what life has to offer.
There is no wasted effort or time.  Sitting in traffic can be either a hellish experience or one of healing and enjoyment, depending upon how you set your mind.  If you expect life to conform to your desires and expectations, then you will be disappointed many times and miss the opportunity to immerse yourself in the living moment.  You will create unnecessary pain and/or escape into fantasies of the future or ruminations of the past.
The key to creating a legacy worthy of the miracle of living is to be fully present and open to what is going on and what you are experiencing.
Take being stuck in traffic: If you resist it and judge the experience negatively, then you will feel frustration or anger or some form of disappointment. However, when you open to the experience and move from demand to preference, then you can in effect say…