"It's a Wonderful Life" and "A Christmas Carol"
About the Acts of Courage Movie Club: Movies  have the ability to transplant us into someone else's story so that we might see the world as they do. This not only helps us relate to  people of all ages, backgrounds, cultures, and circumstances, but helps us understand ourselves better. Great movies connect us with the truth of who we are and the world in which we live, while simultaneously awakening our imagination to new possibilities.
The Acts of Courage Movie Club is a collection of movies we found to be particularly insightful in how we act – and don't act – with courage. Just like a good book club, we've compiled a list of thought provoking questions designed to fuel conversation and further your own introspection.
So grab the remote and a bucket of popcorn and join us as we explore the ways courage permeates our world through the artistry of a really good flick.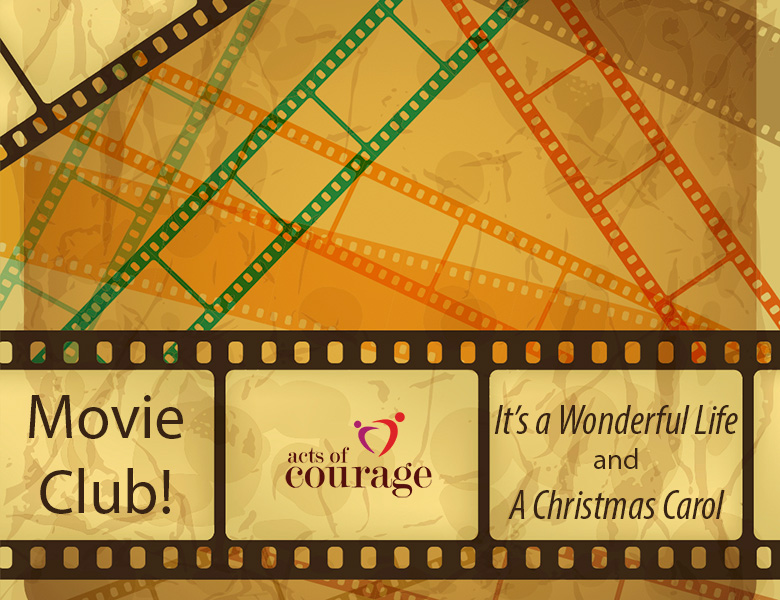 Transformational Moments: Birthing Joy
Stories – good ones – are powerful, living entities that engage the heart and mind by inspiring, uplifting, stoking courage, evoking awe, offering insights and guidance. As human beings we are shaped by the stories we are told as well as the stories that we tell.
For thousands of years our ancestors sat in the dark of nights in a world that was lit only by fire. It was around those fires that meals were cooked and stories were told. It has been said that stories, just like fire, are part and parcel of the human DNA.
In the past century, movies have become a powerful new way of telling stories to encourage the heart and inspire more authentic, joyful ways of living. Through recorded images, music and words, stories can be repeated exactly every time they are told.
Yet according to the age, life experience and momentary circumstance of the viewer, movies are never quite received as the same story, even when seen more than once. As with all stories, movies can uplift or bore, frighten or inspire us. They can inform us of what it means to be a whole human being or present a cautionary message about what happens when we lose our way.
In this holiday season of celebrations and reunions, which may include remembering and grieving lost loved ones as well as reconnecting and healing important family ties, movies can be an especially potent way of moving deeper into more meaningful living.
In fact…
The right movies can help to transform our way of thinking, perceiving and being in the world.
I want to highlight two classic, powerful movies for this holiday season. These stories, in movie form, have helped to shape who I am and how I interact with others in this life. They have also stood the test of time in that they have continued to touch people's hearts, encouraging and inspiring them across many years.
The first movie is based on Charles Dickens' A Christmas Carol.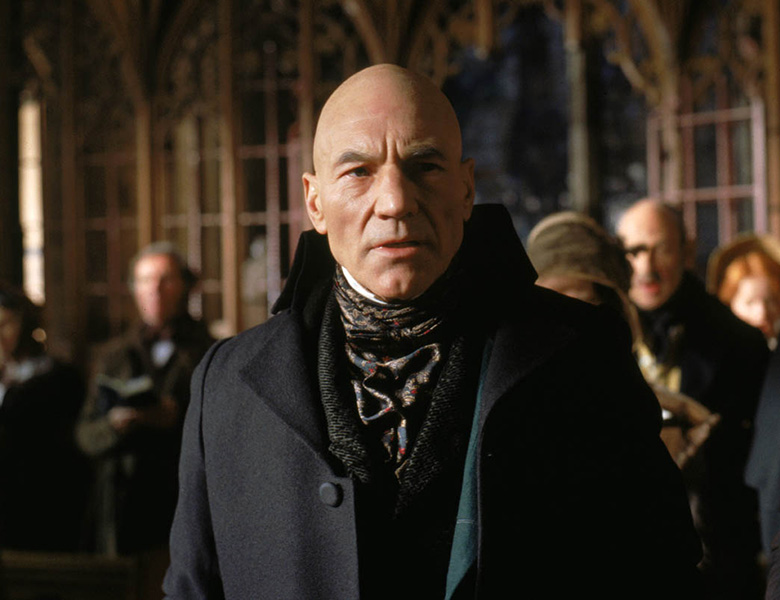 There are a number of different movie versions of this story that have been made over the years. All of them are good but the one I would recommend is the 2009 version featuring Patrick Stewart as Ebenezer Scrooge.
The power of this story lies in the transformation of a human being from a miserly, miserable human being, someone who is focused only on avarice, personal gain and greed to a man who is joyful, open, grateful and living wholeheartedly.
The transformation is not an easy one.
The process of shifting Scrooge's perspective requires the intervention of three potent spirits: the Ghost of Christmas Past, the Ghost of Christmas Present and finally the Ghost of Christmas Future.
It is only when the miserly character Scrooge (as played by Patrick Stewart) gets to review his past life, his present situation and the inevitable future should he continue on as he has, that he "wakes up" to the fact that he is missing the most critical and vitalizing elements of being alive: love, meaningful connection to others, the generation of happiness, service and joy. Scrooge finds the Courage to Let Go of the old, the Courage to Learn and Grow, and the Courage to be Vulnerable and open to the moment.
Most powerfully, Scrooge reclaims his life from a trash heap of self-absorption and mean-spiritedness by observing the example of a sickly, crippled little boy, Tiny Tim, one of the children of his employee Bob Cratchit.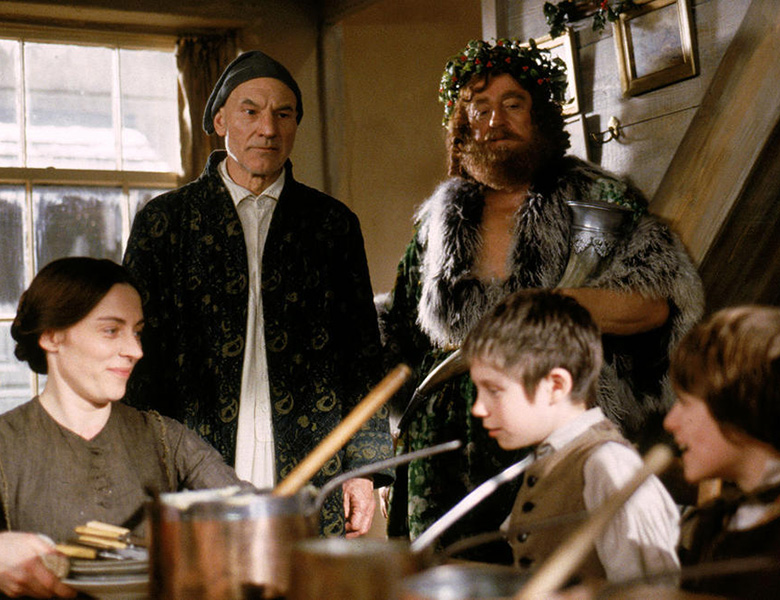 The little child who has so much he could complain about is instead open-hearted, generous and positive.
For example, Bob tells his wife, "He told me, coming home, that he hoped the people saw him in the church because he was a cripple, and it might be pleasant to them to remember upon Christmas Day, who made lame beggars walk and blind men to see."
For Scrooge, who has all of the financial wealth one could wish for, it is the impoverished, sickly and crippled little boy who has the true riches of an open, grateful and generous heart. The little boy's spirit touches the frozen heart of Scrooge, shifting his whole way of perceiving and understanding what true value and meaning is all about.
In the process, Tiny Tim saves the old miser from his miserable existence and what would be a premature death. Scrooge, the awakened man, in turn becomes as a second father to the little boy and saves his life by getting him proper medical care.
A Christmas Carol is a story of being lost, finding one's self and redemption.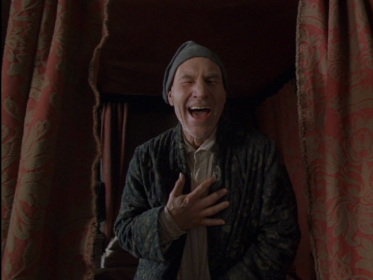 It is a great story for the holidays, and really for any time and season, an ideal story if you want to reflect with your family, your friends, or your colleagues on what really matters, what true value means, and where true joy in living can be found.
The second movie I want to mention is Frank Capra's 1946 classic, It's a Wonderful Life.
This movie complements A Christmas Carol, yet features a main character who is very unlike Scrooge. George Bailey is the protagonist and he is a generous, caring and service-oriented man who sacrifices his wishes and desires time and again to help his family and his community.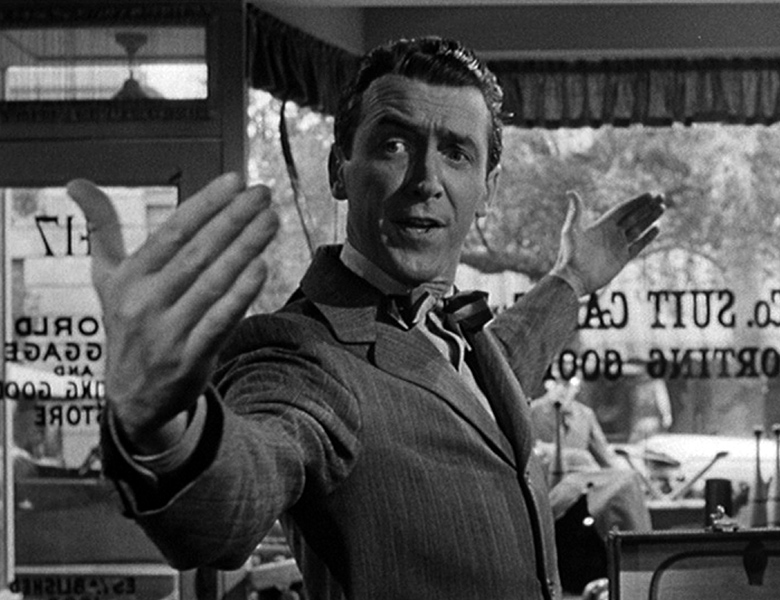 However, due to a mistake made by his forgetful uncle, George is faced with financial ruin and the possibility of going to jail. In despair he goes to the Scrooge-like Mr. Potter, the head of the largest bank in town. When he asks for help, the mean-spirited and greedy banker looks at George's assets, and then at his insurance policy, whereupon he comments, "Why, George, you're worth more dead than alive."
Terrified, grief-stricken and lost in self-pity, George goes to the town's bridge to end his life in the river. In that moment he sees his whole life as a great disaster, and he wishes he had never been born.
Through the intervention of one Spirit, an angel named Clarence, George instead ends up saving the life of an old man (the angel in human form) who has fallen into the river. Then, based on his expressed wish that he had never lived, the angel grants George the experience of seeing the world around him as if he had never existed.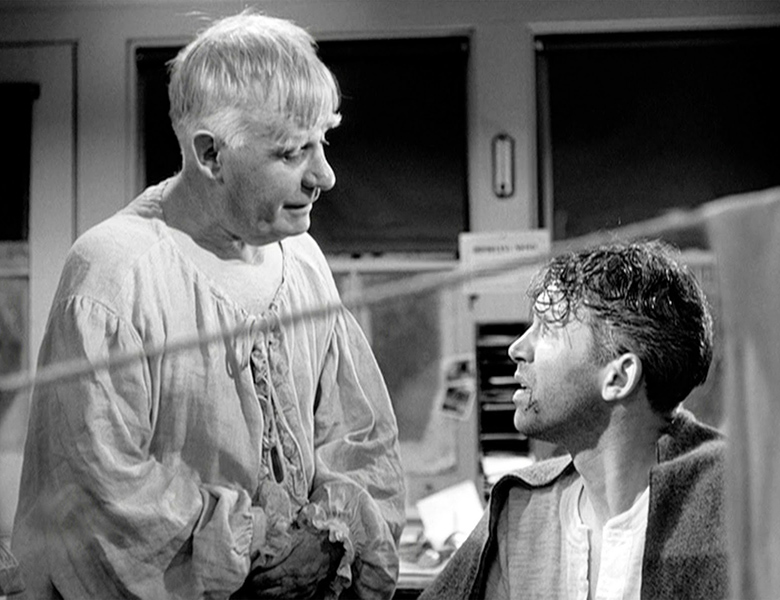 George gets to see the impact his life has had on others by the absence of that impact as he moves through the town, interacting with family and friends who do not know him. He gets to experience at a visceral level what his life has actually meant, how he has touched others and where things have gone wrong or feel amiss without his presence.
He finds the courage to be vulnerable to life, to be open and to learn and grow in his understanding.
George returns to his "real" life, now with the wisdom and grace of seeing its true value and meaning. He celebrates his children, his wife, his friendships and even his difficulties, with the joy of knowing what truly matters. Like the character of Tiny Tim and the awakened Scrooge, George is now grateful for each moment, for each experience, for the simple gift of being alive and able to love and touch other lives.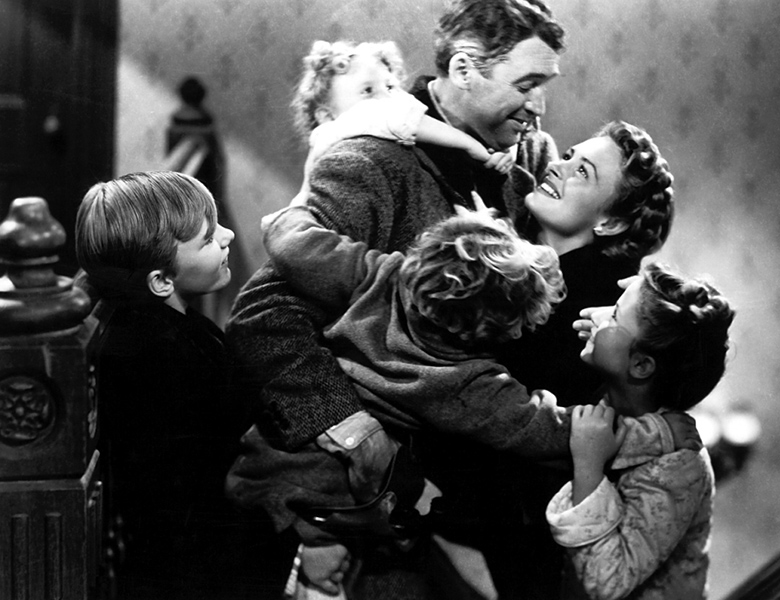 Both of these movies have helped to shape my life, made me a better human being, and helped me to find joyful perspective even in some of my darkest, most challenging moments.
The stories they tell so powerfully and compellingly are about gaining the potent gift of PERSPECTIVE, of seeing with new eyes what has been before us all along. It is about treasuring "what is" and loving the life given, instead of bemoaning "what isn't" or pining for what should be.
Give yourself and your family, friends and even co-workers the gift of watching both of these movies and then share insights, observations and what was touching or most moving in each for you.
To help in that process here are a few questions to ask as part of the process of enjoying, digesting and using the movies to enrich your life:
What was it that made Scrooge so miserable – what was he missing that money and status could not fulfill
How did Scrooge lose his way as you look back on the Ghost of his Past?
Where did George Bailey lose his way in the movie?
Have you ever lost your way in a way similar to Scrooge (mistaking what truly mattered) or George (despairing at major loss or setbacks)?
What do you think were the top 3 things that helped Scrooge shift his perspective and old way of thinking into a more joyful, life-affirming one?
What was the single most important insight that George gained when he looked at the world as if he had never been born?
What truly mattered in making Scrooge happy? In making George happy?
What truly matters for you – what is most valuable, precious and important in your life?
How did Scrooge and George affirm their valuable new insights and the power and grace of their lives?
How do you / will you take insights from these movies to live in a more open-hearted, joyful, appreciative and loving way in your family, your workplace, your world?
Are you ready to create a more joyful, open-hearted and grateful way of living, working and being?
Outline some key takeaways and reminders to help you continue to expand your perspective and to live courageously and fully.