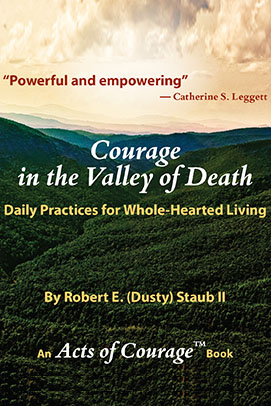 Courage in the Valley of Death
---
Courage in the Valley of Death is based on a powerful life experience in the author's life.  It is both an inspiration and a practical guide to on how to live with greater courage, grace and joy. Staub offers a clear pathway forward in this short meditational book. One reviewer says, "This is not a book to read once. It's a bedside book you need to open many times. It is the ultimate reminder. If you find the heart to practice the small acts of courage, this book has the potential to change your life." Click here for more information and to purchase the ebook edition on Amazon.  Print copies can be ordered directly through Staub Leadership International. Please call 336-441-5344.  ($6.99 plus shipping, discount for 5 or more copies)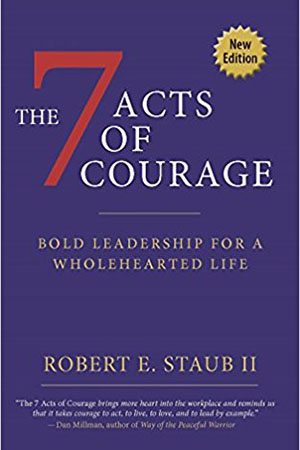 The 7 Acts of Courage
---
The 7 Acts of Courage breaks new ground in the self-help field, offering clear, practical guidance on how we can seize control of our lives through courage. In this updated edition, which includes compelling new stories, the author reveals how to successfully move from the Courage to Dream through to the Courage to Act.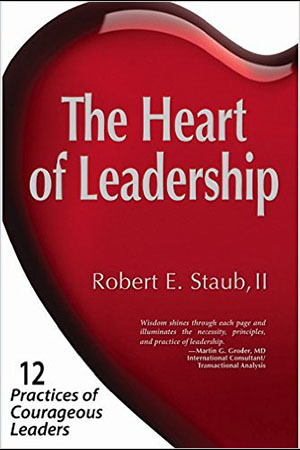 Heart of Leadership
---
The Heart of Leadership: 12 Practices of Courageous Leaders lays out an articulate inquiry into critically essential aspects of effective business leadership. Articulate, educative, ardent and inspiring, this book is highly recommended for anyone charged with an entrepreneurial or business management responsibility, from the smallest company to the largest international corporation.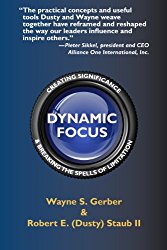 ---
Dynamic Focus: Creating Significance and Breaking the Spell of Limitation
---
Dynamic Focus is about creating a meaningful legacy while effectively navigating the inherent multifaceted challenges of life. Mental habits can become subtle traps that distort perceptions, thoughts and relationships into limitations.
Dynamic Focus provides a practical, powerful and integrated methodology with tools for breaking these traps or "spells of limitation" and living a more meaningful life.