Courage and Parenting Series, Part 1
It takes courage to raise a child.
Parenting requires the Courage to be Vulnerable, to Love unconditionally. Consciously forging into parenting with expectations of great joy, while staying open to grief and pain, is a parenting reality.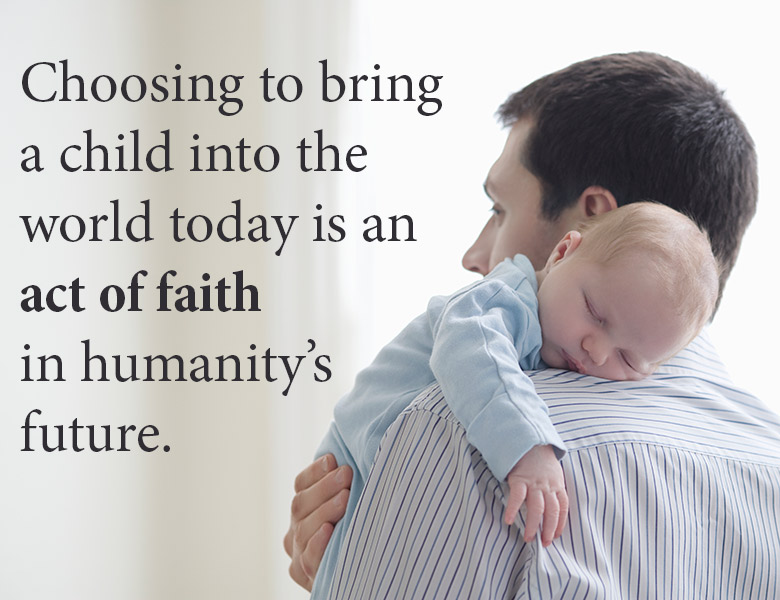 Raising a young person well is perhaps the most important task humans engage in. Prospective parents are saying "yes" to the unknown, the unexpected, even the unwanted. This may not be a welcome message, yet now that I am the mother of three and grandparent of two, I wish I could have used some of the parenting wisdom I gained over the years back when I needed it most.
I can safely say that everything I've learned about being an honorable human being and a warrior of Spirit has been forged in the fire of my relationships with my son and two daughters.  I've had to access many different acts of courage to help me be the best parent possible. Heaven knows!  I've made plenty of mistakes along the way.
That's the part of parenting that requires having the Courage to Learn and Grow.
In fact, although at age 30 I was a relatively older first-time parent, I didn't feel fully adult until I was in my mid-40's.  I thank the lessons my children taught me, and still teach me, for most of that.
It takes community to raise a child.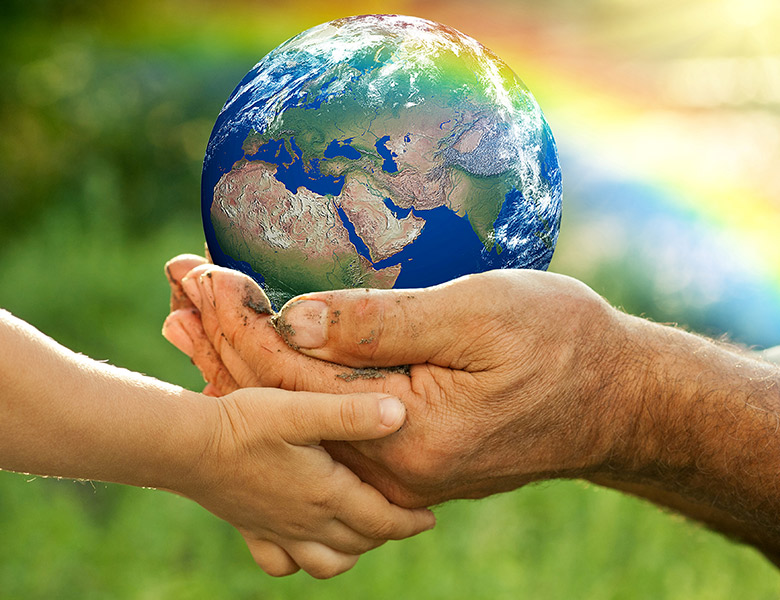 One of the biggest things I missed – and I knew this even when I was in the thick of parenting young children – was the community container to support me.  My own recently widowed mother lived 3000 miles away; my husband's extended family two hours away.
For the first three years of parenthood, we had the benefit of living in a cul-de-sac; the driveway of one stay-at-home mother in our neighborhood became an important meeting place for families with young children.  It was a point of refuge for me as I juggled my family physician career with raising a determined toddler.
Then came baby number two and a move to a bigger house in a more isolated neighborhood. My husband was on the road a lot, and I was on call every third night.  For "community" I had to pack my kids into the car to attend church activities, Kindermusik, preschool gymnastics, the pool.
I sensed what I was missing.
I knew the reality of it still existed in smaller, more rural communities, even here in the United States, and certainly in less-developed countries where the option to isolate is neither desirable nor practical.  Yet as I was raising my children, mainstream media and then the Internet was bringing a confusing array of messages – many fueled by fear, greed and deceit – to infect even the more remote corners of the world.
What supports courage in a parent is a community with mutually held values; values that promote right relationship with each other and the natural world around them.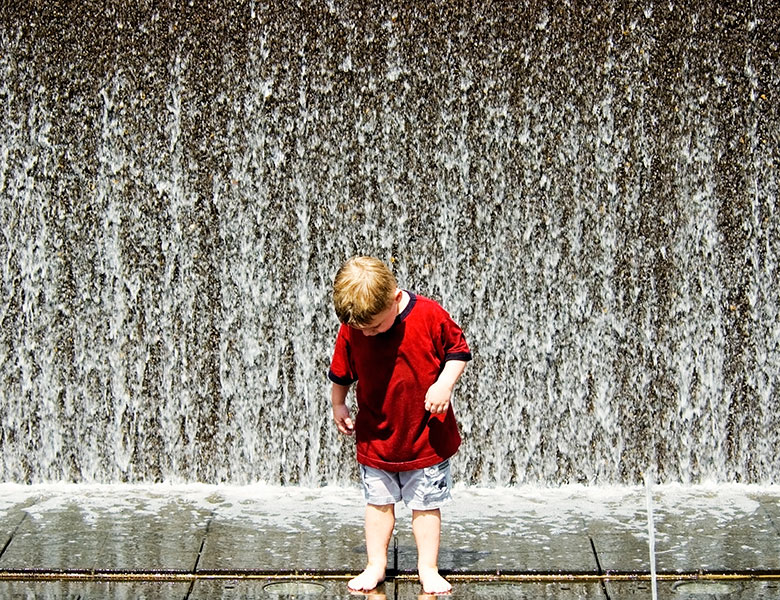 In such a community, the habits, activities and ceremonies that promote a healthy, natural cycle of human life from birth to death have been tested and proven over time. That is the container I was seeking.
There was only so much that my husband and I could do on our own to counteract the increasing imbalance we observed in the world around us.  I could breastfeed when formula feeding would have been easier.  I could muster the courage to question overuse of vaccinations and antibiotics, and promote a non-fast food diet.
I could ban network television at my house (until it meant children sneaking it in, unmonitored, at friends' homes.)  I could enroll my children in a Quaker school.  My husband could make up wisdom-filled bedtime stories as he tucked the kids in at night.
We could turn the music on loud and dance like crazy as a family.  Yes, don't get me wrong.  We did a lot of things right and are blessed with three young adults (ages 22, 25 and 28) who care to stay in a loving relationship with their parents.
Yet I wonder what it would have been like if I could have raised my children in the way of the Unangan Peoples who live on a remote island in the Bering Sea.
Recently, I had the pleasure (once again) to be listening to Unangan elder Ilarion Merculieff as he talked about his upbringing.  He was in the last generation to be raised entirely in the traditional way.  Merculieff related how, as a child, he spent equal time with the men, the women, the elders and the other children in his village. In this way he could learn the ways of men and women, receive many stories from the elders and devote himself to play and discovery with the other children.
Then, Merculieff made a very compelling statement: "We were never scolded as children."
Can you image that?  I quickly grasped the gift in this.  Every lesson toward becoming a good human being was built out of encouragement: for telling the truth, making amends, doing the right thing.
In this way, the fear that causes lying and compounds mistakes, does not set in.  Can you imagine a world based on being authentic in this way?  These are societal practices that evolved over millennia, and were then maintained despite unimaginable hardship and enslavement, perpetrated first by the Russians and then the US Government.
Such is the strength of a good community container.
(Read more in Merculieff's book, Wisdom Keeper, and find many wonderful online videos featuring his wise stories, which include the importance of women's leadership in bringing balance back into the world.)
There are so many more beautiful parenting practices that I have learned through my study of indigenous wisdom from around the globe. These deserve remembering and reviving.
For now, I'll mention universal themes: a community focus on child rearing which underscores interdependence with humans as well as the natural world, the treatment of children with the same respect accorded to adults, the important contribution of grandparents, and a shared spirituality.
Yes, it takes courage to raise a child.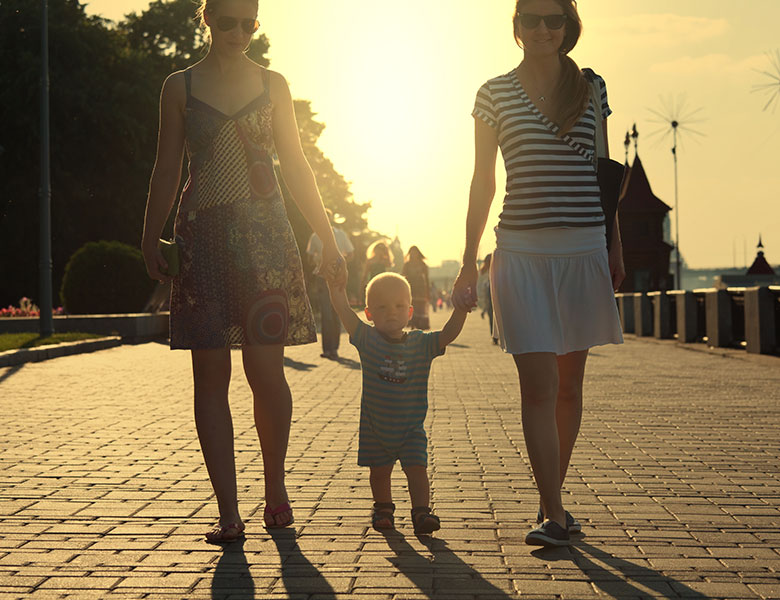 Raising children is a responsibility (to the future of humanity) and also a gift (to those charged with their care and education.)  The list of challenges can seem daunting, some bigger than others.
These include normalization of violent video games and of sexualized dolls, bullying and other social pressures at school, unrealistic academic expectations and over-programmed after-school activities.  Much harder still: congenital or acquired illness, life-altering accidents and poor choices.
In so many ways, the Courage to Let Go is tested, over and over again.  Letting go of our personal dream of who we want our child to be. Parents may have their unconditional love tested when a child makes choices that conflict with their own personal belief or value systems.
In all of this, we as parents can always only "do our best."
As any mother who has borne more than one child can tell you, each child is unique, the differences already palpable in pregnancy. Each arrives with unique gifts and unique lessons to learn.  It takes parents, grandparents and community as a whole to both recognize and nurture the young person's gifts as well as to support and guide them through their particular lessons.
Adults have more life experience, while children bring precious vitality, innocence, passion, and unadulterated joy.  Brought together, this makes for magic.  As I once heard from Sobonfu Some, elder of the Dagara Peoples (Burkina Faso, West Africa,) nurturing the relationship between the youngest and the oldest members of their community is what creates the container for a healthy society.
Now that I'm a grandparent, I'm rolling up my sleeves to do just that!
How about you?
What stories and life experiences do you have to share about how you, or someone in your family, was able to access courage and community as a parent?  If you are currently raising young children, what is missing for you?  For those of you with grown children, what ideas and lessons can you share?