Mindful Parenting, Mindful Fathers
I want to speak to all of you fathers out there, dad to dad. (Mothers, you may interested in reading this as well, even though my emphasis here is to address the particular and important role that men play in the lives of their children, something that is important not only on the individual but also the societal level.)
The greatest gift we can give anyone, especially our children, is that of being fully present.
Why is our presence so critically important?  What is it about bringing ourselves fully into the moment with our children that feeds the soul – theirs and ours?
The answers lie in the fact that one of the most important human needs is to be heard, seen, known and appreciated.  This is how we make a key difference in cultivating qualities such as self-esteem, generosity and compassion within young minds and hearts.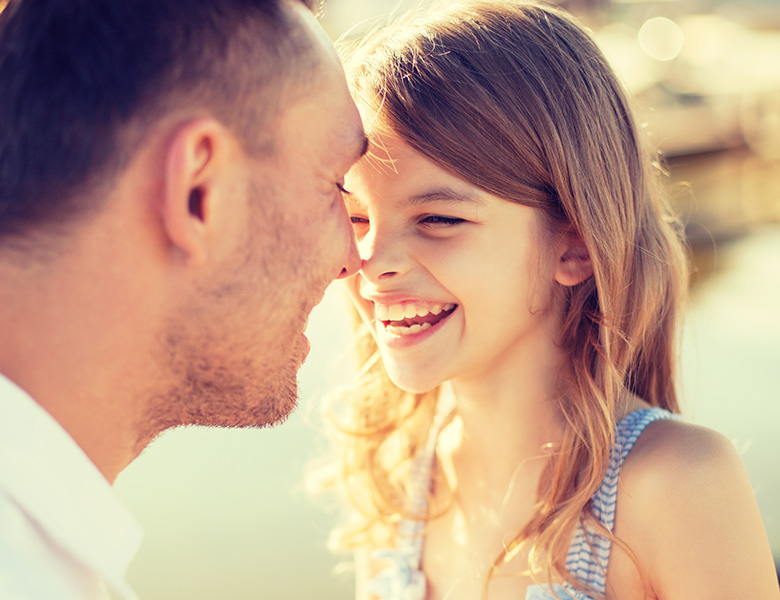 Research in the fields of psychology, sociology and neuroscience all confirm the importance of caring touch and loving connection.  Babies, after all, are completely vulnerable to the nurture – its presence or absence – provided by their caretakers.  The way they are touched, the tone of voice used, the level of safety in their environment and the nourishment that is provided, these all develop not only a child's physical but also his or her emotional, energetic and psychological states.
"I am here," are some of the most comforting words a person can hear in moments of crisis, pain, doubt, fear and sorrow.
This is especially the case when the support comes from someone that is well known and loved. I have raised three children, now all young adults and one with children of his own. I would like to think I have been the kind of father each would turn to in a time of need – for support, comfort, and unconditional love.
Paternal wisdom gained from a lived experience is worth sharing.
Here are five (5) practices for fathers that enrich and grace our children as well as our selves:
Coming Fully Present
Time Rituals
Imaginative Play
Modeling Vulnerability
Sharing our Work in the World